---
ABOUT US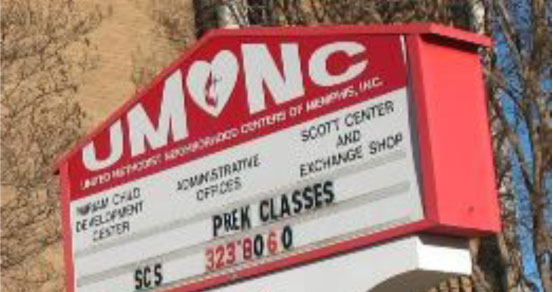 United Methodist Neighborhood Centers in Memphis (UMNC-M) continue to minister to the physical and spiritual needs of families who need a helping hand.
Founded in 1907, for over 100 years the UMNC-M is a partnership of churches and neighbors serving one another in Christian love.
UMNC-M is committed to compassionate service to all God's children, providing education, child care, social services and spiritual development in a loving atmosphere.
We emphasize Early Childhood Education, Hunger Ministry, and Ministry with Youth.
As a 501(c)3 non-profit organization, we are chartered by the State of Tennessee, and connected to the United Methodist Church – Memphis Conference and the UMC Metro District. Strong support also comes from the UMC Key Women's groups.

Miram Child Development Center (MCDC)
MCDC is an After School Program and a Pre-K Program, which operate only during the School Year.
---
MCDC is open 6 am – 6 pm, Monday to Friday.
(901) 323-8060
---
Pre-K
Open 8:15 am – 2:15 pm, Monday to Friday.
(901) 323-8060
Emphasis is placed on the whole child. Special care is taken to design a curriculum to meet the individual needs of each child. MCDC provides a quality education and child care in a safe, loving environment. MCDC has been awarded a three star rating for six years in a row, which is the highest rating conferred in Tennessee. Capacity is currently at 85 children.
Voluntary Pre-K Program is in partnership with Shelby County Schools and Porter Leath, for children ages four years of age, and operates during the school year.
Before & After School Program – Shelby County: serves children who are ages 5 – 12, and operates during the school year.
EVENTS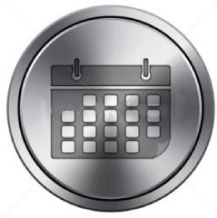 Summer Camp for Children ages 5-12 years old
Camp Victory
daytime summer activities
along with VBS,
and field trips.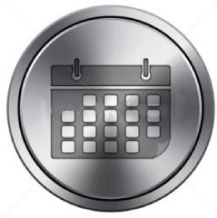 Junior Leadership Team youth summer program ages 12-17
community service,
art murals
and field trips.
Educate on how to be productive.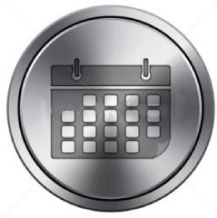 Mason Initiative in Mission (MIM)
summer day camp and
after school program
in Mason, Tennessee.
Partnership with
several local
Mason, TN groups.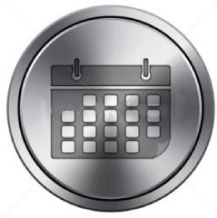 Health Care Checkups twice a year in
Spring and Fall,
Includes Methodist
Hospital, University of
Memphis Nursing Students
Shelby County Health Dept.
STAFF MEMBERS
MRS. ILETHA WASHINGTON, PROGRAM
DIRECTOR
MRS. MOZELL STARKS, ACCOUNTING
LARRY NEAL, MAINTENANCE & FOOD
PANTRY OPS
SANDRA BEAN, ADMINISTRATIVE SUPPORT
TEACHERS AND OTHER ASSISTANTS
Mrs. Iletha Washington, UMNC-M Program Director, holds a Bachelor's Degree in Psychology from the University of Memphis, and also secured Teachers Licensing from Crichton College. Mrs. Washington is also studying at Memphis Theological Seminary to secure her Masters of Divinity Degree. She is an active member at the St. Andrew A.M.E. Church.
Mrs. Washington is a board member for Memphis Association for the Education of Young Children, and has also spent many years in her career working with at-risk youth and their families. One of her beliefs is UMNC-M children and youth deserve to be treated with love, and respect. Mrs. Washington strives to provide that every day at UMNC-M.
SCOTT CENTER FOOD PANTRY
Open Tuesday and Thursday, 9 am- 12 Noon
The UMNC-M Scott Center Food Pantry serves residents in zip codes 38111, 38112, and 38152.
New Clients must fill out necessary paperwork to receive services with the following information: household income, number of family members, monthly expenses.
Recipients must have a photo ID and proof of their home address, which can be a piece of mail or a photo ID with the current home address.
UMNC-M Staff will review the number of family members in the household and will also consider other agencies that provide services in Memphis.
Scott Center Food Pantry is operated by Memphis Food Bank Guidelines, which provides a balanced meal package for families, including a protein, fresh fruit and vegetables when available, and other canned goods.
EARNEST A SMITH YOUTH MINISTRY
• Junior Leadership Team:
A summer program for youth ages 12 – 17; for ten weeks. The ministry engages youth teams to discover their personal gifts, and how these unique gifts can be utilized to serve their neighbors.
• College Colleagues for Christ:
Students from local universities and colleges work as interns and provide community service to UMNC-M children and programs.
• Host Youth Mission Groups:
UMNC-M involves these groups in hands-on ministry and provides education on urban issues affecting families and children.

DONATE
Click the button below to contribute.
---
UMNC-M KEY WOMEN
UMNC-M Key Women support UMNC-M programs by providing volunteers, liaison with the community to obtain donations of goods and services, and promotes the ongoing needs of the UMNC-M to United Methodist Women's groups, their churches and the community at large.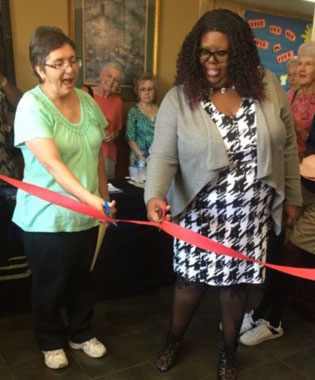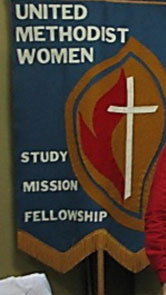 UMNC-M PARTNERS
• Highland Area Renewal Corporation (HARC)
• Carpenter Art Garden, Binghampton Development Corp.
• Mason Initiative in Mission, Mason, Tennessee
• Metro Operational Team, United Methodist Church
---
HOME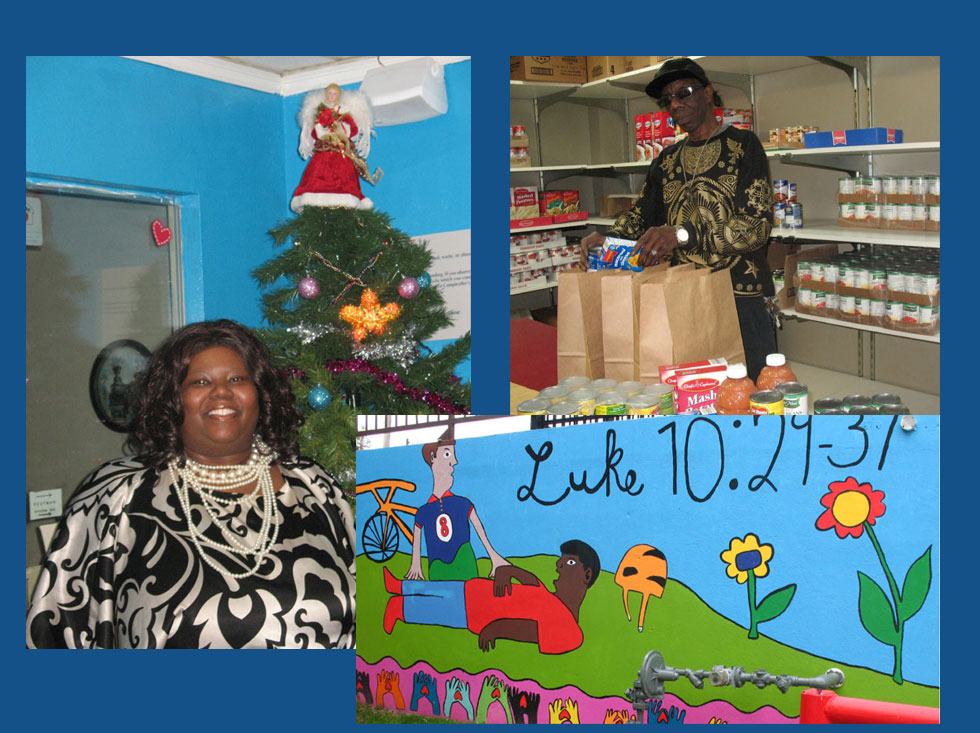 UNITED METHODIST NEIGHBORHOOD CENTERS IN MEMPHIS (UMNC-M)
Is governed by a Board of Directors.
DR. MARK MATHENY, BOARD PRESIDENT
Dr. Matheny is veteran of 46 years of ministry in Memphis, and devotes much of his time to UMNC-M and HARC, along with other neighborhood missions.
Dr. Matheny interacts with the UMNC-M children, in the photo at right, when the children performed for the Tillman Station Police Precinct.
Dr. Matheny also served as Executive Director for UMNC-M FROM 1979-1984.
CONTACT: Dr. Matheny 901-428-4633 cell or
memtheny@gmail.com